Welcome to Lunaris'. From here you can purchase ranks, items, keys and exclusive items.
By purchasing any package, you become a supporter of the server! Your purchases help to cover the server monthly costs and help improve the server with new content, exlusive content, custom plugins and updates to the server.
Thank you for considering to purchase a package to help support Lunaris. We appreciate any and all support you can offer to us.
Please note that all purchases are final. You agree that you will not refund and or chargebacks upon purchasing any package. Refunds and chargebacks are not allowed and will lead to immediate removal of your account from the server.
Top Donator
---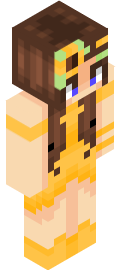 Jivuta
60.00 USD
Recent Donations
---